OWN  A  FOSTERS  FREEZE  FRANCHISE
Burger and Milkshake Franchise Bringing Sunshine, Happiness, & California Positivity to Your Hometown!
Fosters Freeze can truly be described as California's first fast-food restaurant. Since 1946, we've been serving up mouthwatering American classics such as made-to-order burgers, sandwiches, French fries, and, of course, our signature soft-serve ice cream! With 60+ locations scattered throughout the Golden State, we're committed to spreading sunshine, smiles, and California Positivity through tasty treats and delicious eats.
Our impressive legacy has cemented our position as a true California icon, making Fosters Freeze a LOT more than just another ice cream and burger franchise! Some of our Franchise Owners have been part of the Fosters Freeze family for over half a century, operating original locations that have been part of their family for generations! Our nostalgic appeal, commitment to excellent customer service, and cult-classic status make us a fun and tasty favorite for fans of all ages.
70  Years  of  Sunshine  &  Happiness
In  1946,  George  Foster  began  selling  his  proprietary  soft-serve  ice  cream  in  Inglewood,  California.
Since then, Fosters Freeze has become synonymous with easy-breezy West Coast culture, making its mark on the pop-culture scene and serving as a timeless backdrop for everything associated with classic, California-style cool.
Why  Own  a  Fosters  Freeze?
Benefit From Experience
Count on a team of veteran experts applying what they've learned from owning and managing Pizza Hut, Burger King, IHOP and Applebee's franchises to help you succeed.
Own a True California Legend!
Don't invest in a cookie-cutter concept, bring a piece of California pop culture to your community. Our customers grew up eating Fosters Freeze and now bring their kids and grandkids!
Peace of Mind in Tough Times
COVID-19 is just another bump in the road for Fosters Freeze- we have weathered economic storms since 1946, and our Franchise Owners are still going strong after it all!
Serve the REAL Deal
Guarantee the classic taste of Fosters Freeze at your all-new location- we still use the proprietary REAL milk soft-serve recipe that George Foster created over 70 years ago!
Build a Family Legacy
Follow in the footsteps of many of our original Franchise Owners by creating a secure piece of family history that can be passed down to your children, grandchildren, and beyond!
Choose Your Ideal Footprint
Whether you choose our Stand Alone, Co-Located, or Confections restaurant, there's a perfect Fosters Freeze for every community- and every investment level!
Interested?
Request our FREE Report.
Complete this form to unlock insider information on the Fosters Freeze business model, investment requirements, profitability, and more!
Three Restaurant Models, One Legendary Taste!
Maximize your profit potential by choosing the footprint that best fits your community, budget, and ownership goals:
Stand  Alone  Restaurant
Our classic restaurant model serves the full menu of Fosters Freeze Milkshake Franchise favorites and does especially well in bustling business districts with nearby schools.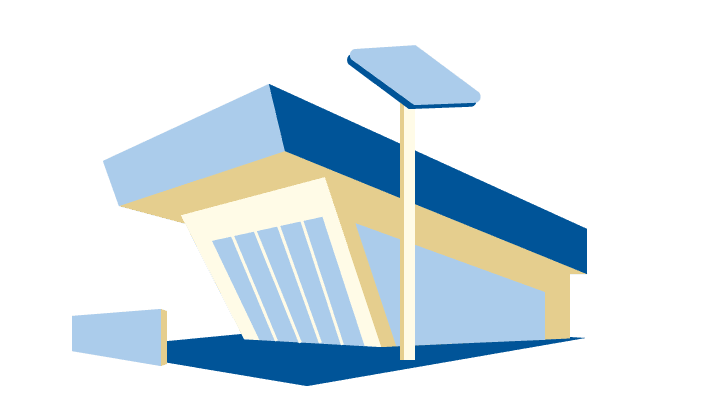 Confections  Restaurant
Our smallest footprint concentrates on the soft-serve side of the Fosters Freeze menu only, eliminating the need for fryers, grease traps, and other complex kitchen equipment.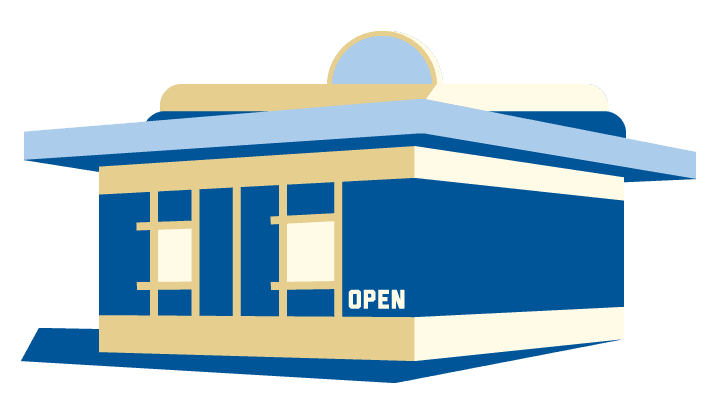 Co-Located  Restaurant
Drive foot traffic and minimize your overhead costs by opening a Fosters Freeze situated in a local convenience store, gas station, food court, airport, or even military base!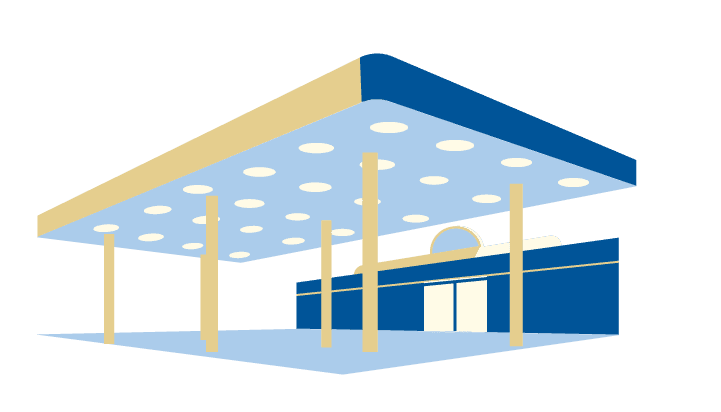 Invest in a California Classic
Owning a Fosters Freeze means joining Franchise Owners in 60+ locations in bringing smiles to your community! With three distinct restaurants, there's a footprint to fit every Milkshake and Burger Franchise Owner's business goals, lifestyle, and budget.
Stand Alone Restaurant
$611,500-$1,009,000
Confections Restaurant
$178,000- $331,500
Co-Located Restaurant
$329,250- $658,500
Initial Franchise Fee – SINGLE LOCATION
$45,000
Top  Gross  Sales   –  Stand  Alone
$1,240,726*
Average  Gross  Sales  –  Stand  Alone
$870,728*
Average  Gross  Sales  –  Co-Located
$758, 818*
* As disclosed in our 2020 Franchise Disclosure Document (FDD)
Outstanding Executive Support
Imagine owning a retro-style ice cream and hamburger joint that is backed by the modern-day franchise support of an experienced team of restaurant industry veterans. If you're the owner of a Fosters Freeze franchise, you don't have to imagine- this is your reality!
Armed with the expertise that comes from owning and managing restaurant franchises such as Burger King, Pizza Hut, Applebee's, and IHOP, you can count on our corporate ownership team to provide the right tools for franchise ownership success:
Initial Training
Learn everything you need to open your doors with confidence in an immersive, training program at both our Salinas, California training center and your new Fosters Freeze location.
Ongoing Support
Network with fellow Franchise Owners on dedicated support committees for answers to specific questions, best practices, and general advice from a place of true understanding.
Field Support
Take the lead on site selection and store buildout, then turn it over to our contractors to handle the interior design to maintain that classic Fosters Freeze look and feel. We're here when you need us for advice and recommendations as you build your location. 
Marketing Support
Keep your marketing budget in check with monthly contributions to our marketing fund, which covers ad templates, regional advertising, social media, SEO, website development, and more.*
*Marketing fund requirements for full-size locations only.
Are  YOU  Fosters  Freeze  Material?
If you think you've got what it takes to join over 60 Milkshake and Burger Franchise Owners who have brought Fosters Freeze to their communities, we want to talk! But first, we've got to ask:
Do you have extensive experience in a leadership or management role? Would you say you possess strong leadership skills?
Are you passionate about bringing a classic nostalgia experience to the members of your community and providing your customers with outstanding service?
Do you possess strong organizational skills? Are you capable of tracking sales performance and inventory?
Hear From Our
Franchise Owners
Not many other milkshake franchises can say that some of their Owners have been in the system for over half a century. Here's what some of our legacy Franchise Owners have to say about their experiences with Fosters Freeze.
"I am proud of the reputation my store has- the best reputation as far as food goes. I get a lot of satisfaction from giving customers food that they enjoy. I'm very lucky!"
–
Charles Brown
FRANCHISE OWNER est. 1968
"I liked the history behind Fosters Freeze, the food quality was very good, and honestly, it wasn't as expensive to get into as some of the other brands. It's probably one of the strongest, most underrated franchises!"
–
Loren James
FRANCHISE OWNER est. 2018
"My father bought into the business in 1954, and I grew up working at Fosters Freeze. Now my son has worked with me as COO for 8 years!"
–
Bruce Abbott
SECOND GENERATION Franchise Owner
Learn more about the rich history of Fosters Freeze!
Hungry for More Info?
Take the first step to find out more about the Fosters Freeze opportunity and our plans to bring a beloved California fast-food classic to cities across America. 
Complete the form below to gain exclusive access to our Franchise Information Report, which contains detailed information about our business model, financials, and so much more!