SERVING HAPPINESS SINCE 1946
Meet one of the most enduring burger and milkshake franchise models in fast-food history
In 1946, George Foster opened an ice cream shop in Inglewood, California. Foster's "Old Fashion" Freeze, as it was originally known, quickly became a huge hit, thanks to the availability of a cutting-edge novelty- soft-serve ice cream served in cones and a line of delicious desserts.
George Foster's unique product became so popular that he opened a chain of restaurants, adding classic American favorites such as made-to-order hamburgers and French fries to the menu, several years before McDonald's and Burger King made the scene!
As California grew, so did the Fosters Freeze milkshake franchise. Drive-thru lanes were added to a number of locations to capitalize on the post-WWII car craze that was on its way to shaping West Coast culture.
In 2015, Fosters Freeze was acquired by a corporate ownership group with substantial expertise in the restaurant franchise industry. Their extensive experience has allowed us to usher in a new era with updated technology and modernized processes to keep our concept fresh, relevant, and successful for new and veteran Owners alike. 
We may have gotten an upgrade to keep up with the times, but we're committed to delivering the classic Fosters Freeze experience with each new location we open. We can't wait to see what the future holds, and look forward to ushering in a whole new generation of Fosters Freeze fans nationwide!
The classic Beach Boys song "Fun, Fun, Fun" was inspired by our Hawthorne, California location? It's true- the legendary 60s surf band frequented Fosters Freeze and is said to have penned the 1964 hit over some of our delicious made-to-order burgers. (Yup, we're the "hamburger stand" in the song!)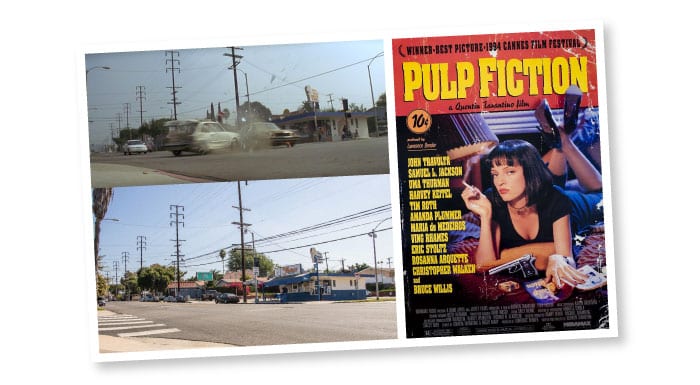 In true California fashion, we've also got a few film credentials on our resumé. You can spot Fosters Freeze cameos in Pulp Fiction and Charlie's Angels, not to mention assorted music videos. As an abiding staple of West Coast pop culture, we've achieved something of a cult-classic status, with Fosters Freeze fans spanning the globe!
My family's been involved in the previous generation of Fosters Freeze dating all the way back to 1946. I crossed the bridge from working there to owning my own Fosters Freeze back in 1983- it has worked out well for me!
–
Don Beiderwell
MILKSHAKE FRANCHISE OWNER 2nd Generation
Serving Up Smiles Since 1946
Customers love our legendary menu favorites! Here's what they're saying.
"
Love love love this place. Great hamburgers, French fries to die for and soft-serve is yummy. Owner is very nice. He remembers me every time I go there. Highly recommended!
—
Annette  Nunes


San Jose, CA
"
This brings me back to the old school drive-in burger joints. If you want a good old burger and fries, or better yet, a dipped cone, this is an awesome place!
—
kcsouza31


Ceres, CA
"
You know what you're getting here. Old fashioned grilled burger with fresh toppings and fries. Top it off with a handmade chocolate shake, and you're talkin'! Great soft serve, sundaes and splits too. Local folks who have taken the old chain to a Clovis personal level. Local favorite.
—
CayUcusZ
Clovis, CA
"
This is a franchise that stays true to the old school, 1950's version of burgers-and-shakes fast food …Fosters Freeze is simple. It's a grill, a shake machine, and a deep fryer. Burgers are cooked to order, fries do not sit in a large basket under heat lamps for hours on end, and shakes do not feature low-cal, low-fat options with sub-standard dairy featuring chemically-altered properties. This is your grandpa's fast food restaurant. And they don't pretend to be anything but.
"
The food is really yummy, but honestly, the reason I love this place as much as I do is because the owner is just the nicest person. My family and I really enjoy eating here.
—
Ave M.


Boulder Creek, C
Our Team
Meet the best burger franchise experts who know what it takes to help make your Fosters Freeze franchise a sweet success:
Neal  Dahya


President & Member
• Neal was the former head of strategic sourcing and procurement department for Apple Investors Group's entire 188-restaurant portfolio that includes Applebee's, IHOP, Pizza Hut, and Burger King.
• He manages all operational support aspects of the Fosters Freeze brand and has spearheaded record-breaking gross revenue increases during his time with Fosters Freeze.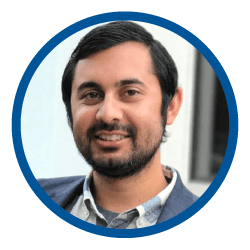 Nimesh  Dahya
Head of Global Business Development
• Nimesh is acting CFO of Apple Investors Group, whose brand portfolio includes Applebee's, IHOP, and Pizza Hut.
• He leads and manages the Fosters Freeze accounting, budgeting, treasury, operational efficiencies and brand strategies and growth initiatives.
• He meets challenges head-on and strives to learn new ways of doing things. He is a savvy, successful entrepreneur who isn't afraid to think outside-the-box.
.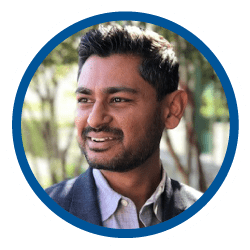 Sanjay  Patel
Chief Marketing Officer
• Works alongside the advertising committee of elected Fosters Freeze Franchise Owners.
• Laser-focused on preserving brand consistency and increasing Shakes Franchise Owner revenue? through marketing.
Bring a Fosters Freeze franchise to your community.
Hungry for More Info?
Take the first step to find out more about the Fosters Freeze opportunity and our plans to bring a beloved California fast-food classic to cities across America. 
Complete the form below to gain exclusive access to our Franchise Information Report, which contains detailed information about our business model, financials, and so much more!