Best Burger Franchise in America
Some things just never go out of style. Like rock n' roll. Like the Super Bowl. Like going out for a burger, fries and ice cream on a Friday night. These iconic classics are at the heart of what it means to live in America.
70  Years  of  Sunshine  &  Happiness
In  1946,  George  Foster  began  selling  his  proprietary  soft-serve  ice  cream  in  Inglewood,  California.
Since then, Fosters Freeze has become synonymous with easy-breezy West Coast culture, making its mark on the pop-culture scene and serving as a timeless backdrop for everything associated with classic, California-style cool.
Carry on the tradition of satisfying the American craving for good food by opening the best fast food franchise to hit the West Coast. We've built a California legacy that has stood the test of time since 1946 and are eager to share our burger franchise with qualified candidates. Could that be you?
Management Skills
Does being a leader come naturally to you? Have you served in managerial positions in the past?
Driven to Succeed
If you're hard working, highly motivated, and a strong team player, you're just who we're looking for.
Represent a Cult Classic
Would you love to bring sunshine and good vibes to your community through a retro style fast food joint?
Business Know-how
Strong organizational skills are also essential in this business. Do you have experience tracking sales and inventory?
Interested?
Request our FREE Report.
Complete this form to unlock insider information on the Fosters Freeze business model, investment requirements, profitability, and more!
With or without previous franchise experience or a career working in the restaurant industry, if the above traits are in place, you fit the ideal profile of a Foster's Freeze burger franchise owner.
How much does it cost?
That depends on the option you choose. A stand alone restaurant runs between $611,500-$1,009,000, while a confections restaurant is only $178,000-$331,500, and a co-located unit is $329,250-$658,500.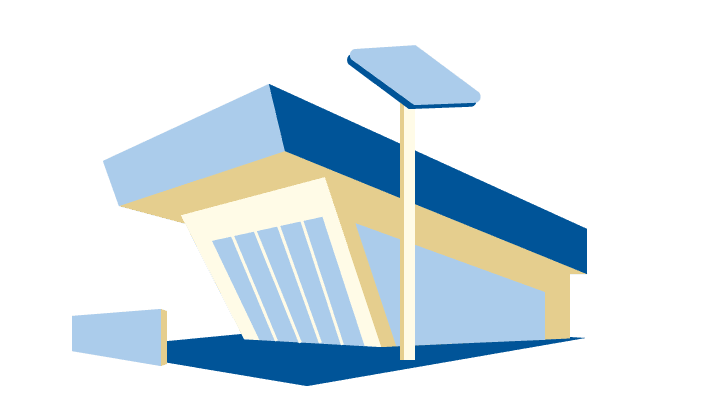 How much can I make?
With a stand alone restaurant, average gross sales are currently at $870,728 with top earners bringing in $1,240,726. A co-located unit sees $758,818 in average gross sales.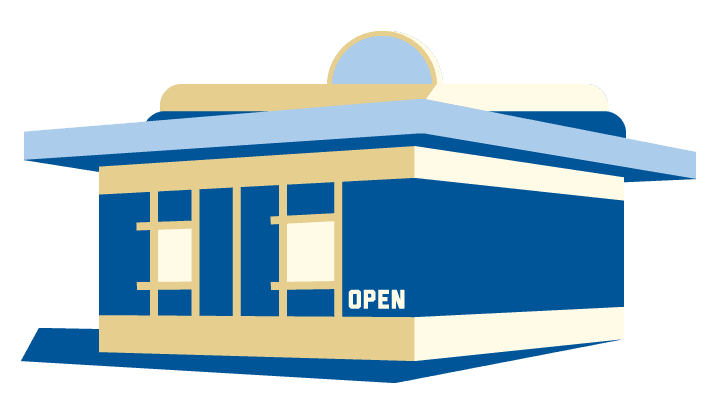 What is the franchise fee?
$45,000 for a single location.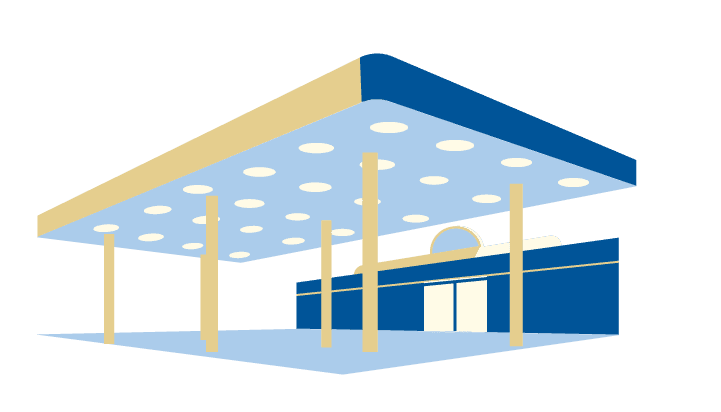 Join Our Legacy
Foster's Freeze is credited with being California's first fast food chain and is considered the best fast food franchise throughout the sunshine state. Some of our Franchise Owners have been in business with us for 50 years and have passed their love for our all-American fare along to children and grandchildren. The original retro look is being passed on, as is our tradition of spreading cheerfulness through simple pleasures.
Exceptional Ongoing Support
Each of our Franchise Owners is backed by a team of expert veterans who have worked with such franchise giants as Burger King, Pizza Hut, Applebee's and IHOP. Our corporate staff will train you in all there is to know leading up to your big grand opening. You'll also receive ongoing support through a network of mentors who know about best practices, troubleshooting and building a thriving business.
A Resilient Enterprise
Having weathered many economic upsets since the 1940's, we've proven we can carry on, come what may! If you'd like to feel secure in your career, there's a place for you within the Foster's Freeze family. Inquire with us today.
Hungry for More Info?
Take the first step to find out more about the Fosters Freeze opportunity and our plans to bring a beloved California fast-food classic to cities across America. 
Complete the form below to gain exclusive access to our Franchise Information Report, which contains detailed information about our business model, financials, and so much more!