What's new with the Fosters Freeze ice cream franchise this week? We've got the scoop right here!
Meet the Leaders of our Executive Team!
Fosters Freeze corporate owners Neal and Nimesh Dahya were recently featured in a QSR Magazine article spotlighting their impressive background in the food-service industry. In the article, we get to learn about the Dahya brothers' super achievements as fast food Franchise Owners prior to taking the helm at our ice cream franchise in 2015, including their ownership of over 200 Burger King franchise locations, as well as ownership of IHOP, Applebee's, and Pizza Hut franchise locations.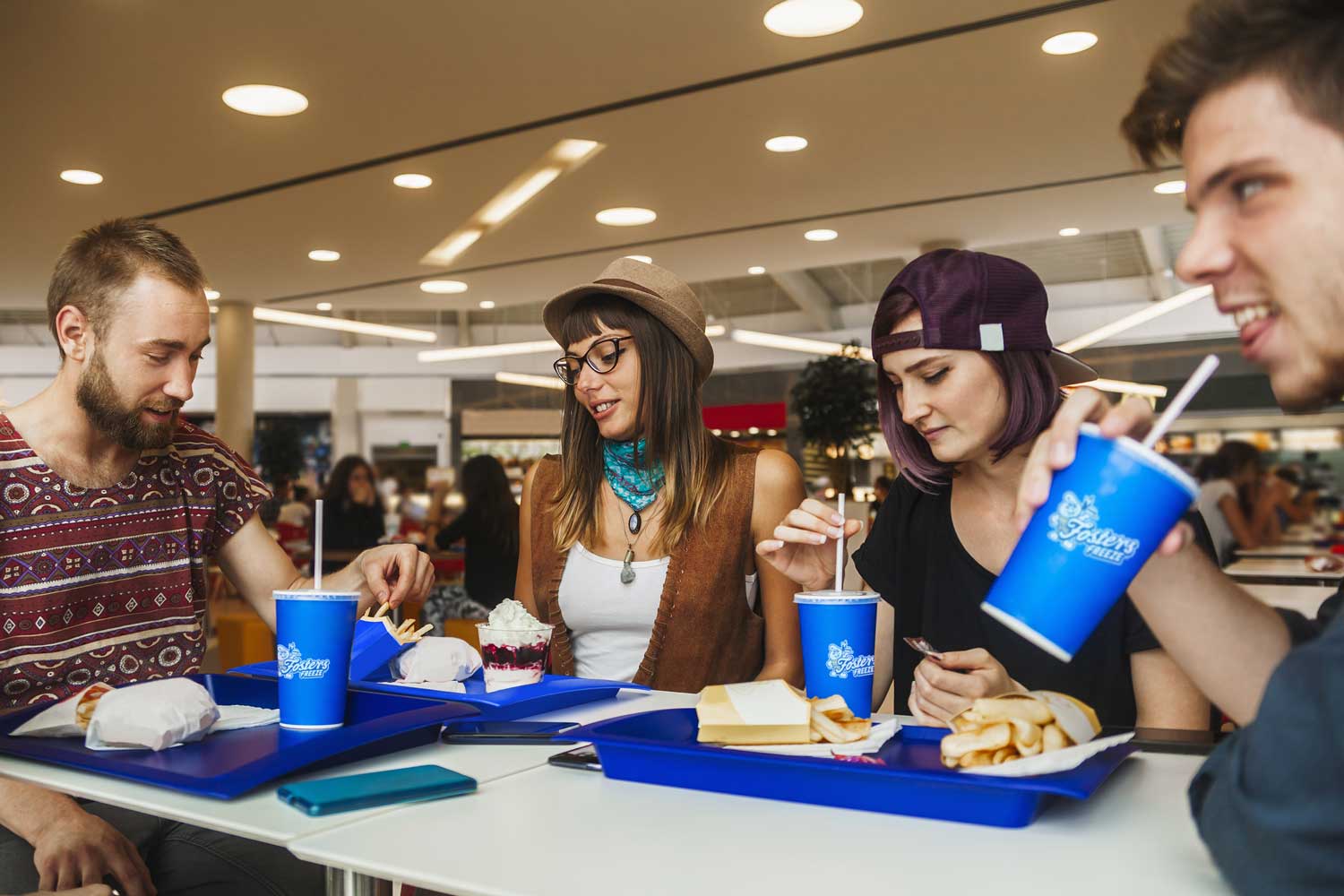 In addition to Neal and Nimesh's extensive food franchising pedigree, QSR gives an in-depth look at the story of how the Dahyas came to own our 66-unit ice cream franchise, as well as their vision for bringing Fosters Freeze locations to cities across the U.S. beginning this year, as well as a little background on how our long and storied history and place in California culture first interested the brothers in the Fosters Freeze concept. 
"We saw unlimited potential for Fosters Freeze because it was an iconic California brand that just needed to be updated with the times," Neal told QSR. 
In the article, Nimesh also touches on the incredible success our Franchise Owners have had amid the COVID-19 crisis, with some Owners seeing record sales numbers during the pandemic, thanks to the built-in convenience of the classic walk-up and drive-thru service models that our ice cream franchise has incorporated into its business model for decades. He says, "I just think how our model was built from back in the days, we were positioned to be able to handle this catastrophic event."
Our Ice Cream Franchise is Poised for Serious 2021 Growth!
QSR's exclusive interview with Neal and Nimesh wasn't the only Fosters Freeze mention in the news this month. Forbes Magazine contributor Gary Stern's December 3 profile of our ice cream franchise not only highlighted our status as an iconic fixture in the California fast-food scene but also detailed our franchise growth strategy for the coming year, as well as the all-new restaurant design that is scheduled to debut in Salinas, CA in 2021 when legacy Franchise Owners Bruce and Jared Abbot open their fifth Fosters Freeze location.
"Once that opens, they're able to see the full design that will help with our growth," Neal said, referring to prospective Franchise Owners across Arizona and Nevada as our brand begins its groundbreaking ascent to national franchise status. 
Look out, America- 2021 is on pace to be the Year of Fosters Freeze! Stay tuned for more exciting updates on our ice cream franchise.
Interested in bringing a California legend to your community? We've got all the info you need for opening a Fosters Freeze ice cream franchise on our all-new website. Click here to learn more.
Like us on Facebook. Follow us on Instagram. Connect with us via LinkedIn. Follow us on Twitter.
Hungry for More Info?
Take the first step to find out more about the Fosters Freeze opportunity and our plans to bring a beloved California fast-food classic to cities across America. 
Complete the form below to gain exclusive access to our Franchise Information Report, which contains detailed information about our business model, financials, and so much more!